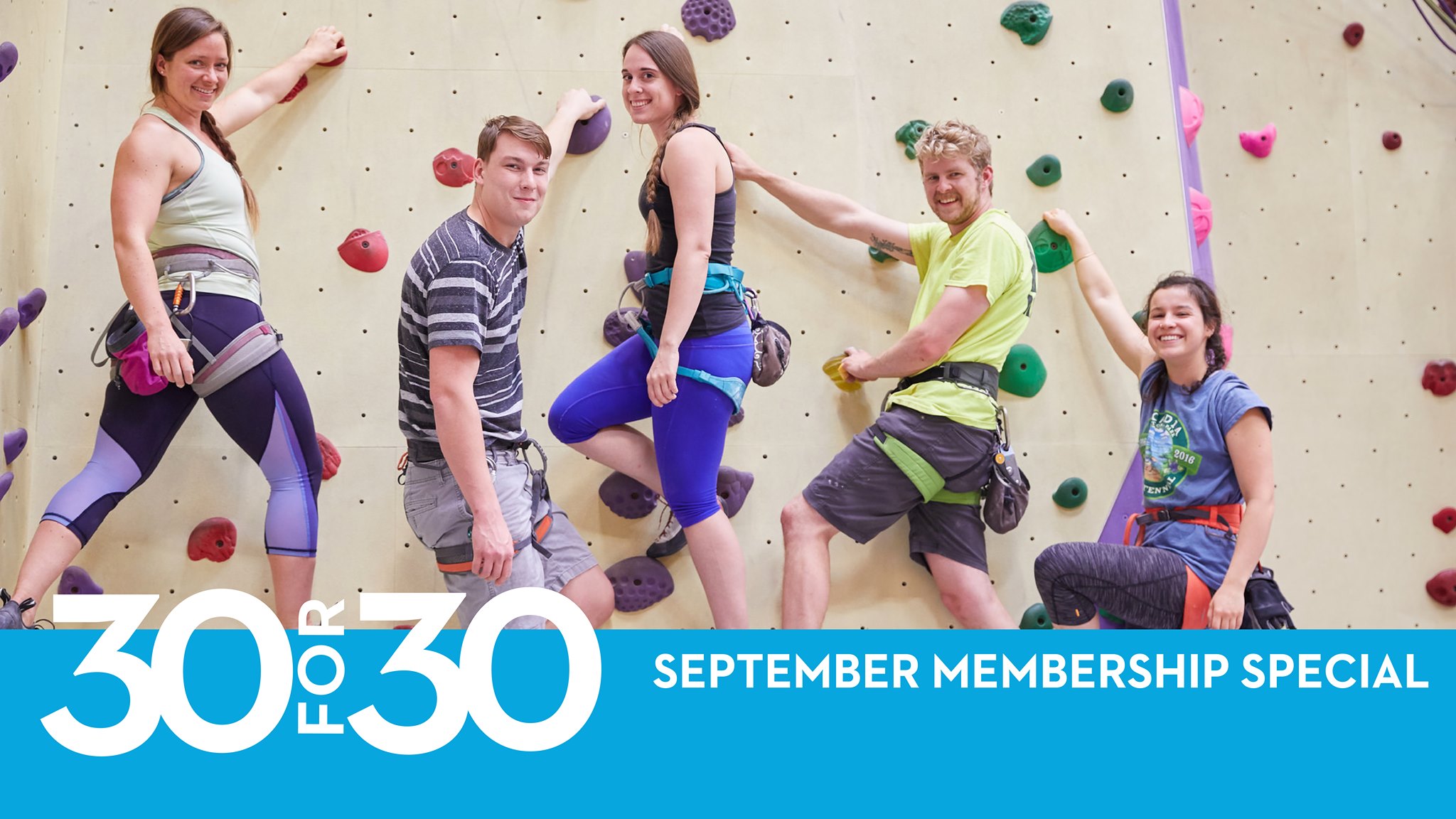 30 days of Climbing, Community, and FUN
Start your membership in September and enjoy your first 30 days for just $30 plus no initiation fee! 
This promotion runs from September 5th through October 4th.  Dues will be pro-rated accordingly during this special.  All members will be charged regular dues beginning on October 5th; please see pricing structure.
Unlimited climbing at all locations
Bottomless FREE day passes for your first-time visitors
One FREE guest pass per month including gear, good for anyone
Discount on gear: 15% off regularly marked items in our pro shop
FREE yoga, all kinds of yoga: Find a class
FREE members clinics: Find an event
FREE Rope 101 classes for your guests: Book Now
Membership Referral Program: Receive $20 Gear Gold if a new member mentions your name at sign up, capped at $100 per month
Going away for a while? Freeze your membership for just $10
All month long, we are celebrating Sendtember with FREE clinics, discounted pricing for new member sign ups, and unlimited Gear Gold for existing member referrals.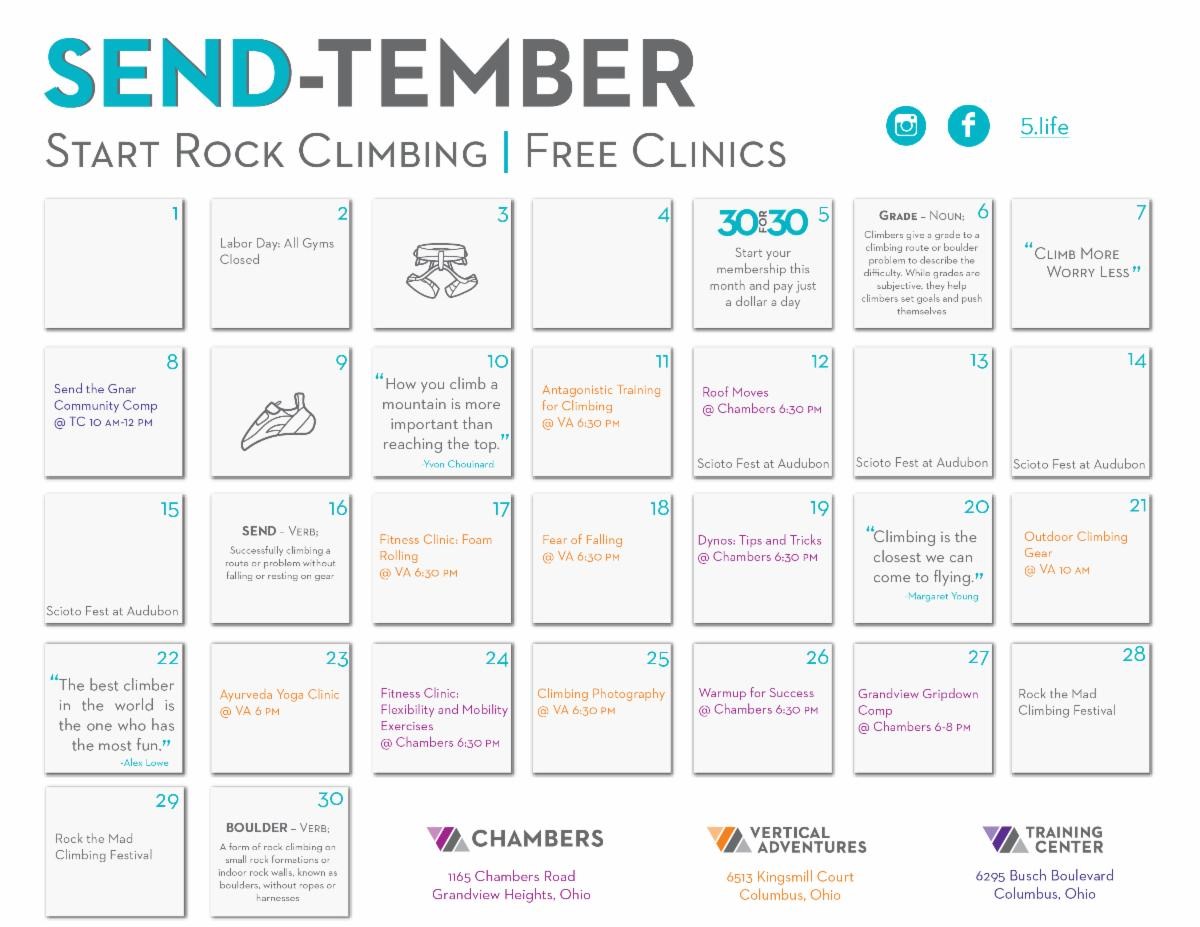 Vertical Adventures Clinics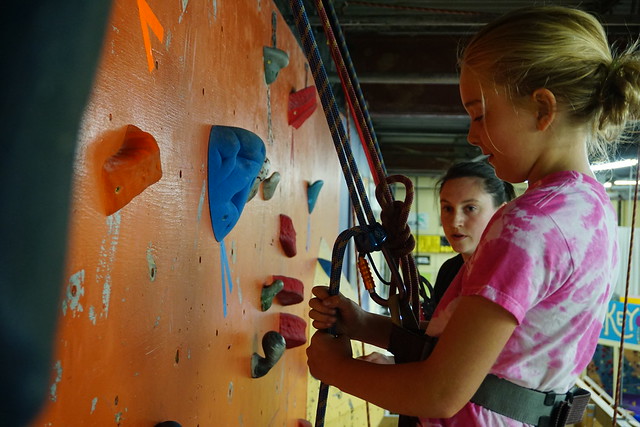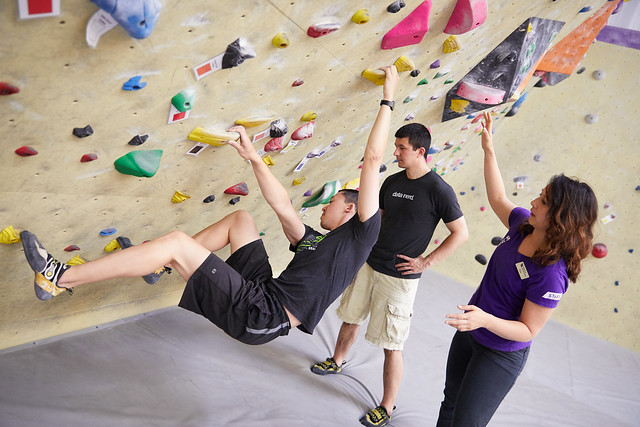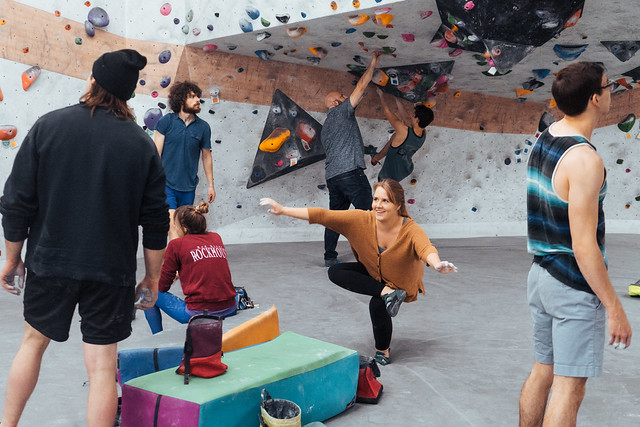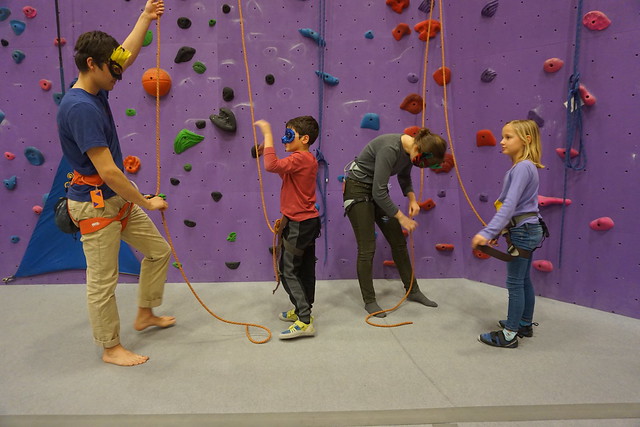 Turn Your Friends into Climbing Partners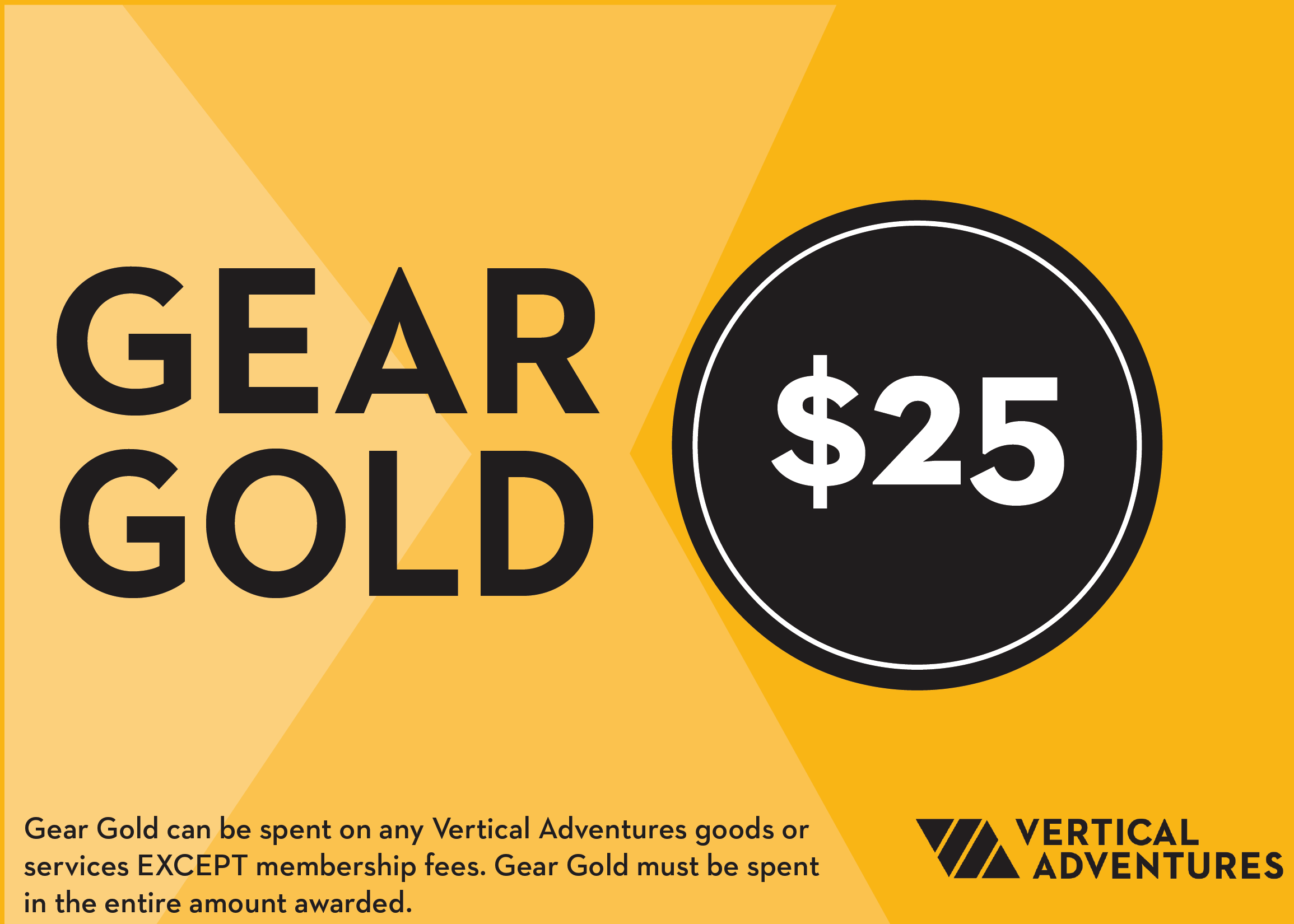 Share your love of climbing and get rewarded. We're offering UNLIMITED Gear Gold this month and the chance to win sweet prizes. Just make sure your friends give YOUR name when they sign up for membership and turn your friends into climbing buddies.
Your first referral is $25 and every one after that is an additional $5, no cap. The week of October 8, we'll hand you a gift card for the total amount of Gear Gold you earned and you can spend it, however your heart desires, from classes to a new pair of shoes.*
*Gear Gold must be spent in one increment and can't be used on dues.