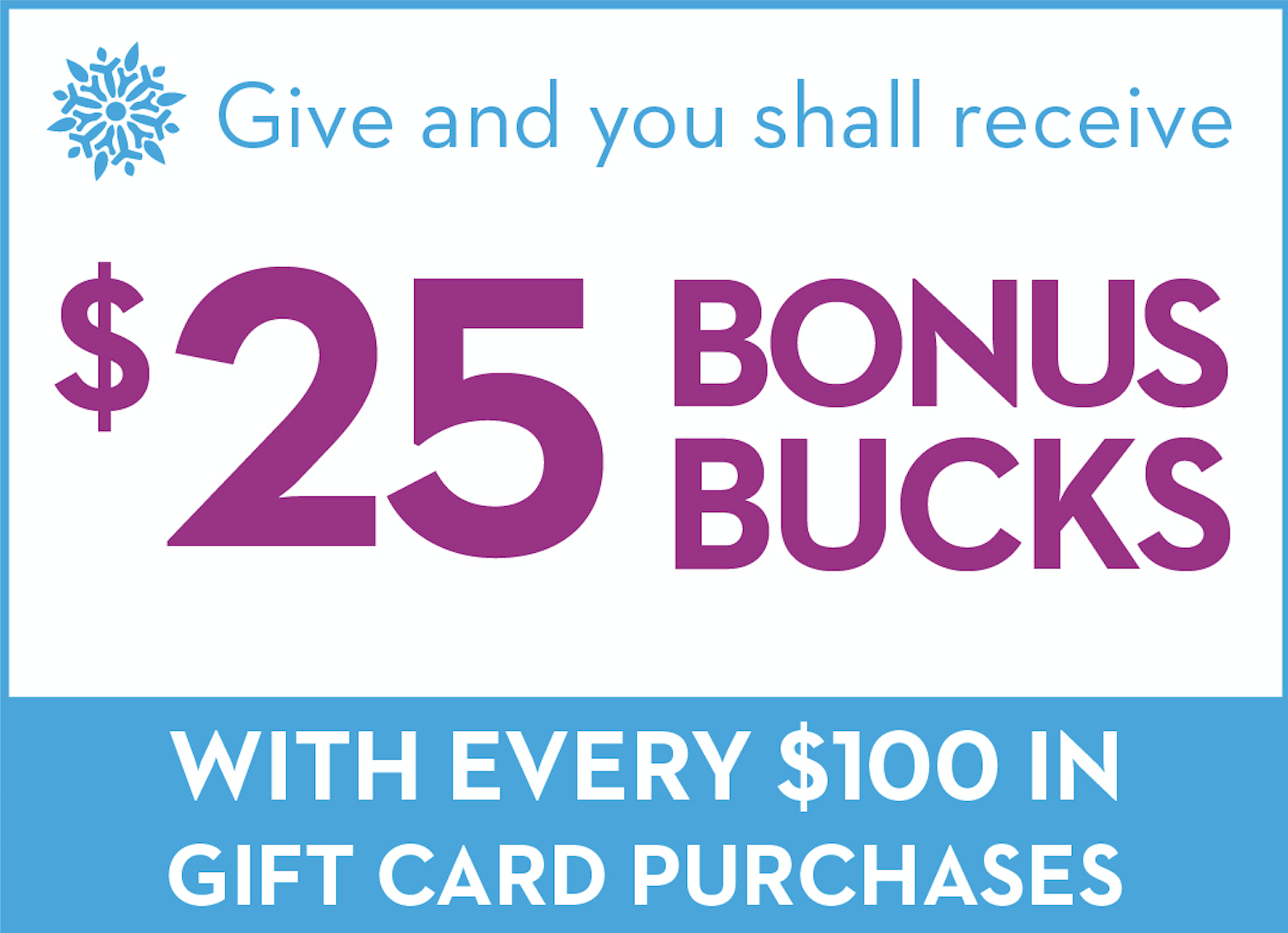 Every climber in the world needs more climbing gear
Be a friend that gives the gift of climbing/climbing gear and receive your own
 $25 dollars to spend at any 5.life location.
Bonus Bucks deal is valid on gift card purchases made between
November 27-December 31, 2020.
Share the love. Give the gift of climbing with a customized e-gift card, redeemable at any 5.Life location. We also have physical gift cards available at our Welcome Desk.
Purchase e-Gift Card