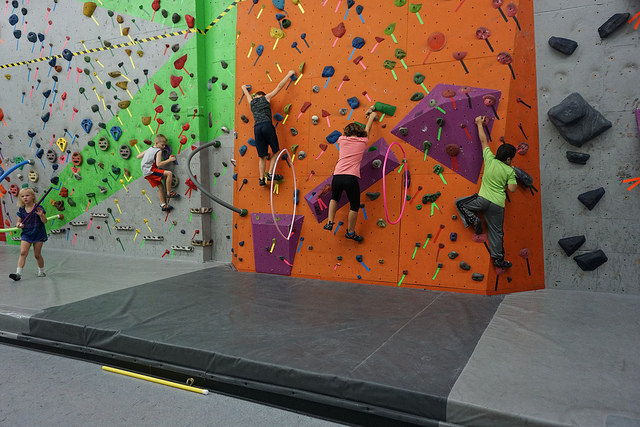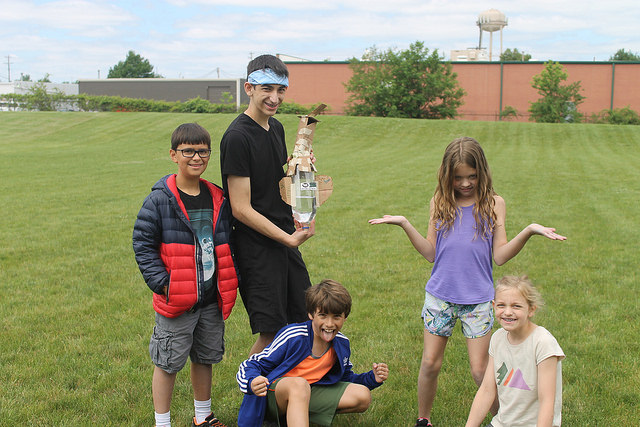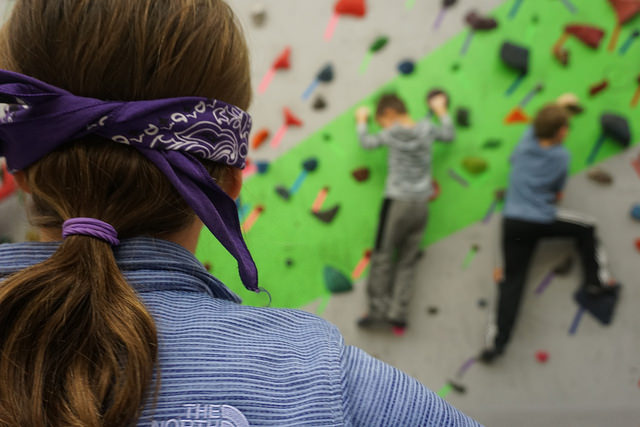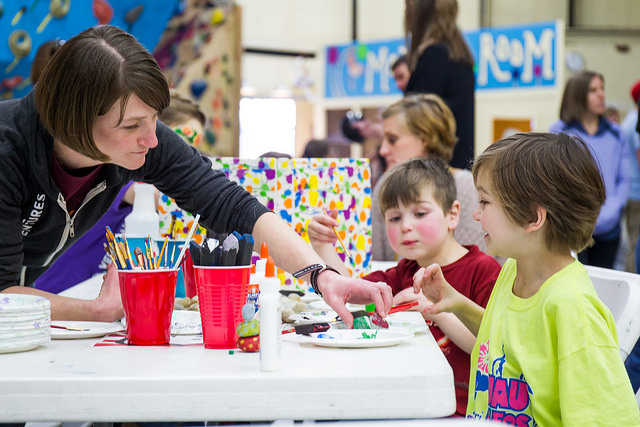 Vertical Adventures is excited to offer one-day holiday camps for kids ages 6 and up. At day camp, children will learn the basics of climbing through our skill-based curriculum, practice their new skills, play games, and participate in special events. Campers will be provided with all the necessary equipment and materials, along with experienced instruction.
Offering: Monday, January 21 & Monday, February 18
Time: 9 AM-3 PM, optional aftercare available until 5 PM
Cost: Non-Member Cost $60, Member Cost $40, Aftercare additional $10
Location:  Training Center, 6295 Busch Boulavard, Columbus, OH 43229
Get ready for action, adventure, and extreme fun  
Campers of all experience levels will learn skills and techniques for rock climbing while enjoying all the fun of summer camp. From bottle rockets to special furry guests, skits, songs, and more, we combine youth-centric instruction with unique and engaging activities that keep kids captivated, challenged, and eager for more.
Our goals are to teach our campers courage, confidence, and problem-solving skills, all while providing an environment where they feel comfortable pushing their own limits.
Ages: 6 and up
Offerings: Camps are 1 week long
Times: 9 AM – 3 PM, Optional aftercare available until 5 PM
Price: $265 Non-Member, Member Cost $180,
Aftercare additional $50*
*After care is $50 per child per week
Snacks are provided, please send a brown bag lunch with your camper each day.
We offer different themes throughout the summer to keep camp fresh and engaging:
Themes:
Weeks 1- 3 Space Odyssey
Weeks 4 – 6 Wands and Wizards
Weeks 7 – 9 Crag Critters
Week 10 Summer Splash Down
Offerings:
Week 1   June 3 – 7
Week 2   June 10 – 14
Week 3   June 17 – 21
Week 4   June 24 – 28

NO CAMP 4 of JULY week
Week 5   July 8 – 12
Week 6   July 15 – 19
Week 7   July 22 – 26
Week 8   July 29 – Aug 2
Week 9   August 5 – 9
Week 10 August 12-16