Looking for the perfect adventure to celebrate an event in your life?
Private climbing groups provide an opportunity to explore and enjoy our gym with up to 9 of your friends. We provide two staff members to help belay and guide your group through our facility for 90 minutes of fun.
From top-ropes and auto belays to bouldering, we'll make sure everyone finds something they enjoy!
This program is suitable for visitors ages 8-80 of all experience levels and we'll provide all the necessary equipment and instruction. For questions, please contact Carrie@ohioclimbs.com.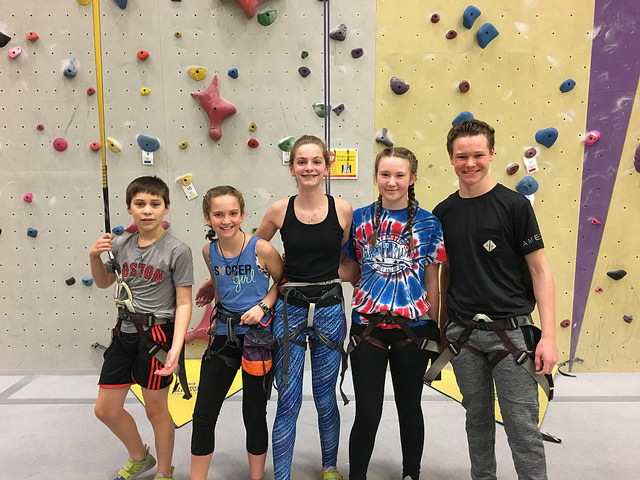 Offerings:
Saturday and Sunday 10:30 AM-12 PM
Saturday 7:30-9:00 PM
Friday 8:00-9:30 PM, except the first Friday of each month
Price: $250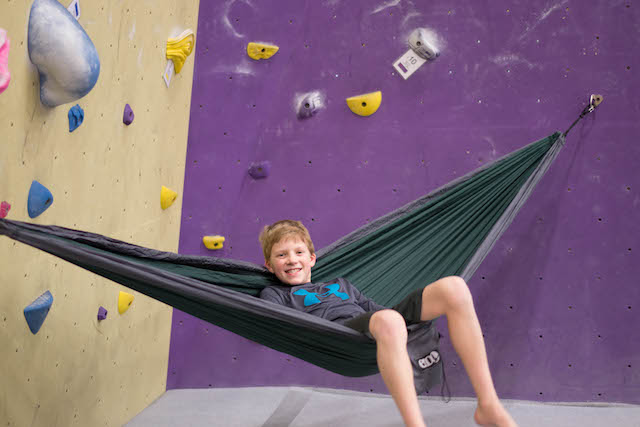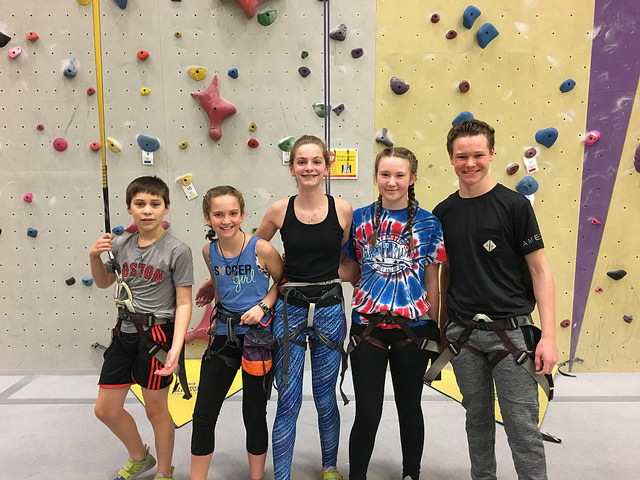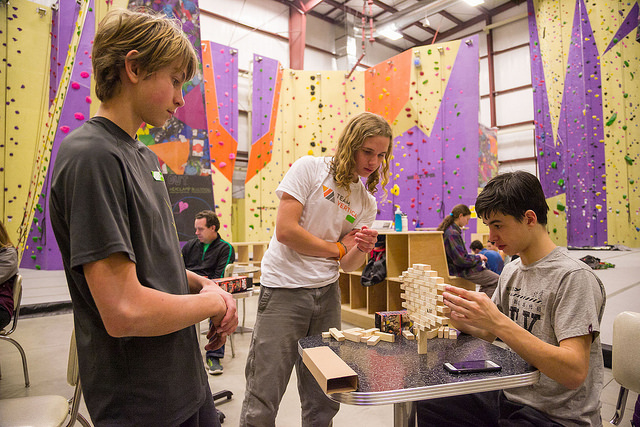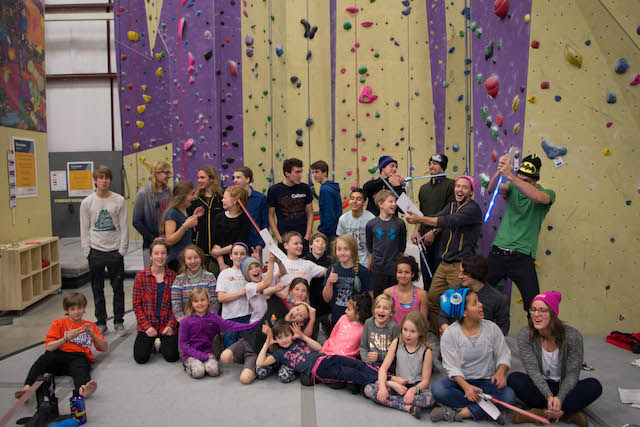 Reservations must be made 2 weeks in advance. A non-refundable $100.00 deposit will hold your party time. 
Duration
10 PM–8 AM (Climbing is from 10 PM–1:30 AM, lights out at 2 AM)
Cost:
$405 (up to 15 climbers)
$27 per additional climber over 15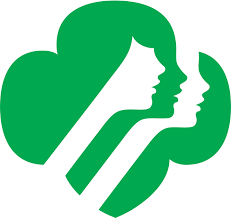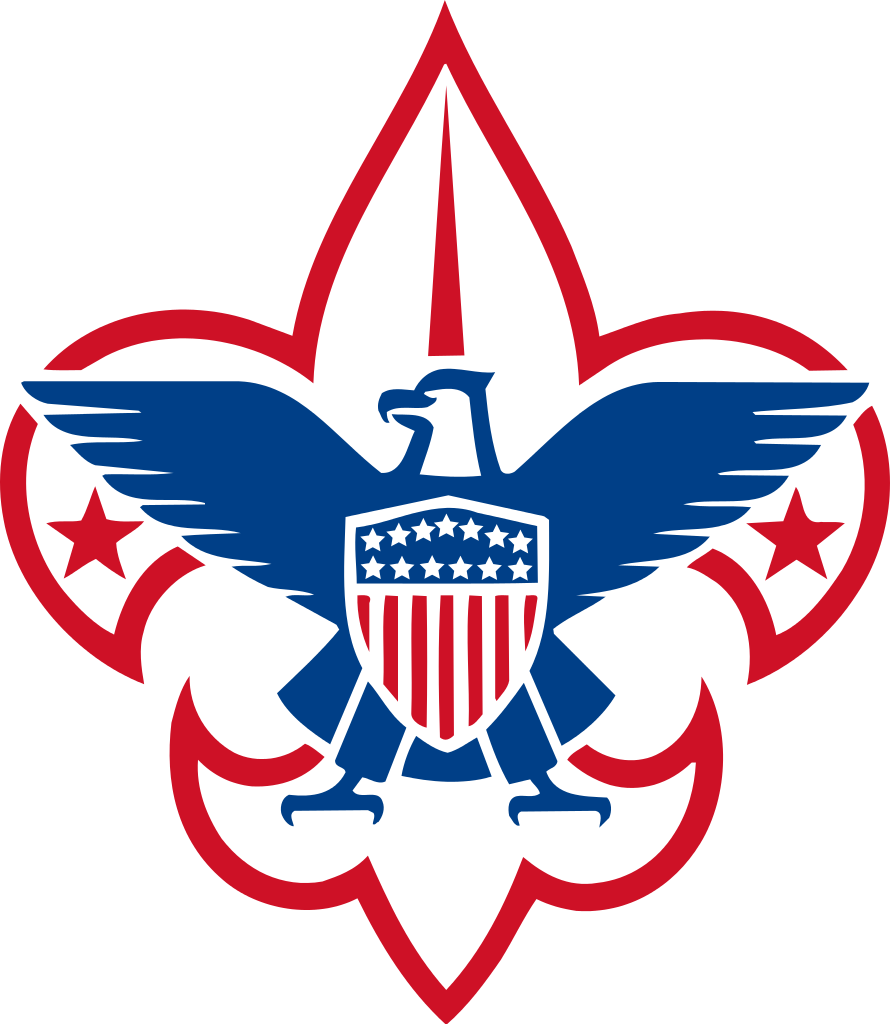 Climbing requires a combination of tenacity, problem-solving, perseverance, and practice. Our scout programs promote the development of these skills in a unique and challenging way without skimping on fun.
Scouting Events
Come in and get acquainted with climbing. We hold the rope and your troop enjoys the excitement of climbing with little commitment and loads of fun.

Reserve a 1.5-hour block of time with our program staff belayers. No experience needed. Ages 8 and up, includes harness

Offered during normal open hours. Advanced registration required. Book Here
Overnight Lock-ins
Take over our facility for an entire night. You will have full access to our facility from 10 PM–8 AM.
We provide a belay class and instructors stay to help throughout the event. Entertainment options include rock climbing, games, and movies.
No experience necessary. Minimum of 15 participants and deposit required to book. Book Here
Merit Badge Classes
Our merit badge counselors will teach your scouts all the skills necessary to earn their badge.
Our merit badge curriculum is based on BSA badge requirements but can be adapted to meet other organization's requirements with advanced consent and preparation.
Advanced booking required with a 6 person minimum; includes 2 sessions with 2 hours of instruction and equipment. Contact Carrie to book your class.
Participants must be at least 13.