Bouldering League
Find the competitive spirit, form a team with your friends, and go head-to-head with other teams at Bloc Garten. At the end of each session, scores for each week will be totaled and a winning team each session will be immortalized on the Bouldering League Champions Plaque and receive a $400 cash prize. 
Date: 8 week league, September 16 – November 14
Time: 5 – 9 PM
Cost: $30 for members, $50 for non-members
Climbing day: Tuesday & Wednesday, Bonus Points for attending Grandview Gripdown & Dino or Die
Party/ Scores Announcement: November 21
Team Requirements:
Teams must be comprised of 2-4 Climbers; all climbers are welcome.
There are no substitutions if a team member can not make it. You will be counted for the scores of those team members that climb set week.

Example: If only 2 of 4 climbed week 1 we will count the average for the two that climbed.

Team members may climb on different days

Example: 1 team member climbs on Tuesday and 2 climb on Wednesday. 

Non-members do not have to pay for entry during the League meeting time but will be required to pay for entry outside of League meetings.

See any gym staff to assist with registration questions or email the Bouldering League Coordinator at vanessa@5.life.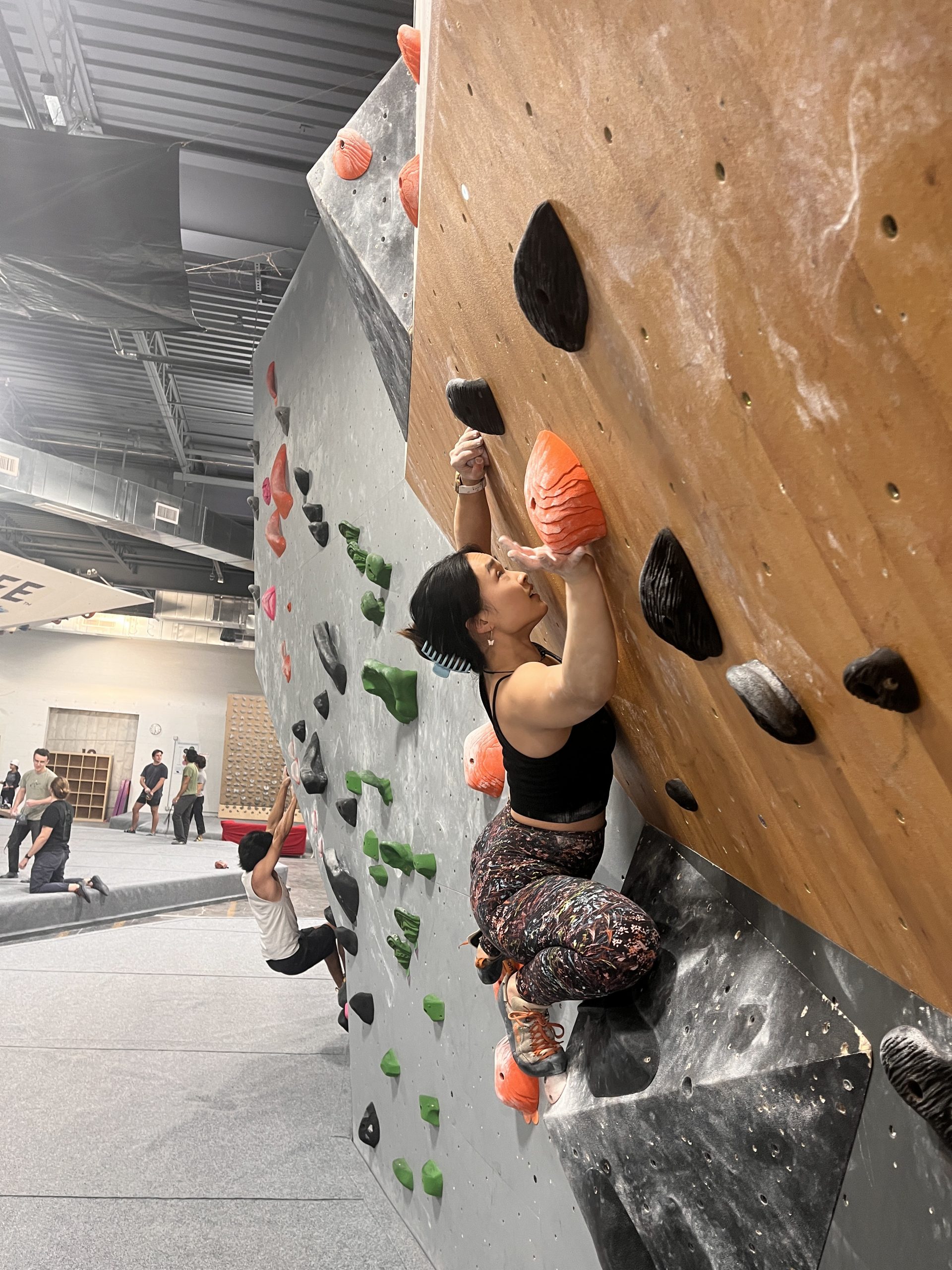 Climbs will be limited to the newest sets at Bloc Garten. Boundaries will be marked off by tape. If you have any questions about these boundaries please feel free to ask gym staff
Scoring will be recorded on cards handed out upon signing into Bloc for the session.
Each climber will have their top 5 boulder sends averaged with that of the other climbers on their team to give each team a weekly score. Running totals will be posted to our instagram page weekly for everyone to view
Each team will have their scores totaled at the end of the season to determine the final winners.
Scores will be based on your registered flash grade.

Flash grade: The grade of climb that the climber can complete from bottom to top in one attempt.

Flash grade sends will be worth 200 points
one grade above flash will be worth 1000 points
two grades above flash will be worth 2000 points, etc.
For example, if your flash grade is V2 you would earn 200 points for sending a V2, 1000 for sending a V3, 2000 for sending a V4 and so forth.
Each team will have their lowest week's score dropped from the final score.
All climbs must be seen and signed by someone not on your team, so another team or staff member must sign off on your climb during the session. Videos do not count.
Opportunities for bonus points will include posting and tagging @Blocgartencbus and/or @climbingby5.life with the hashtag #BlocABL.
Location 
614 929-6277
512 Maier Place
Columbus, OH 43215