Fall Climbing Club Enrollment Now Open
First Time Free
TRY A FREE ROCK CLIMBING YOUTH CLASS
Your child will be challenged and inspired to discover their full physical, mental, and personal potential. Get started by reserving your FREE class today!
Book Now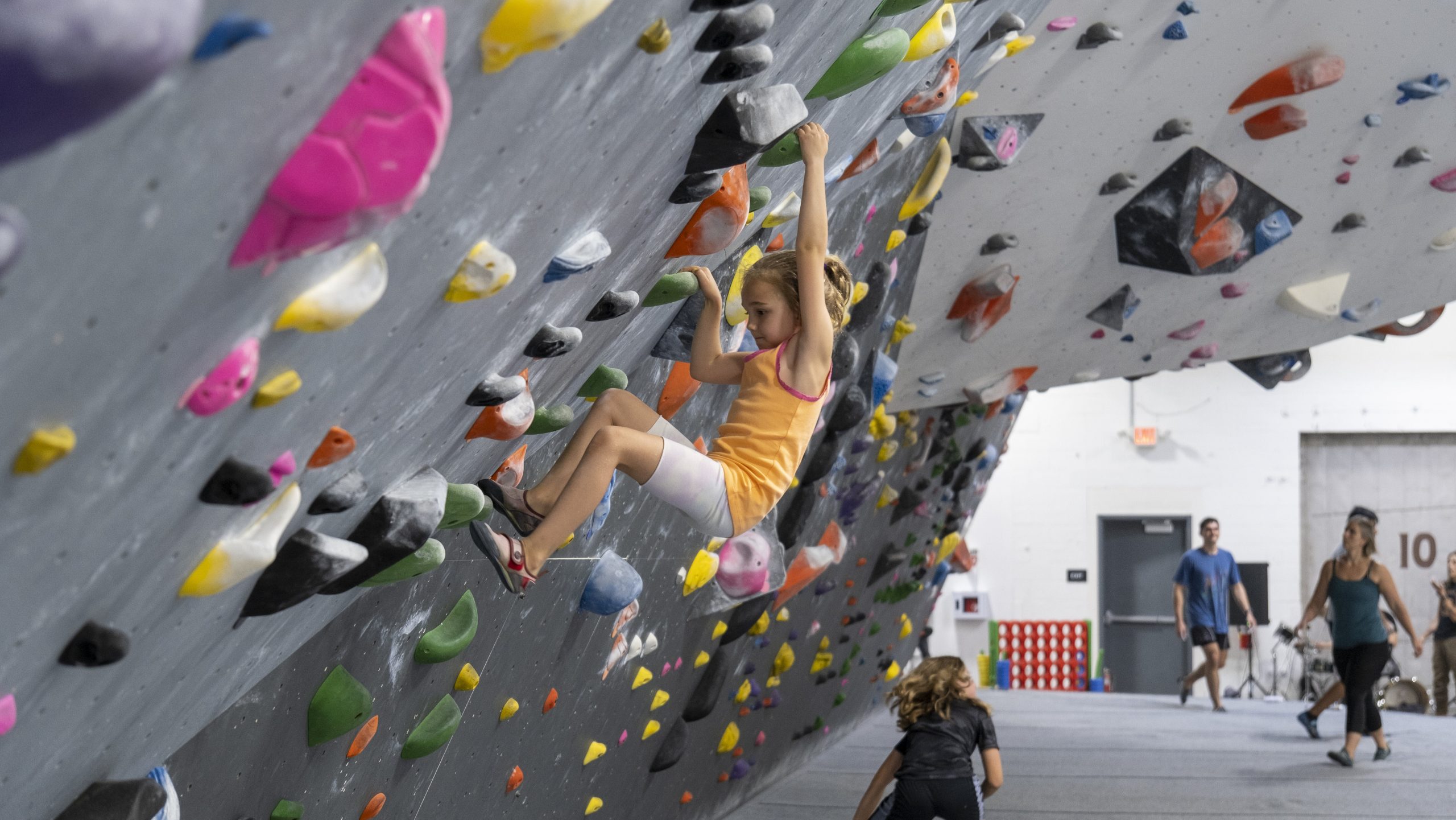 What to Wear & Bring
It's best to wear loose, comfortable clothes that will allow for free range of movement & remember your water bottle.
When to Arrive
Climbers need to be ready for class so we ask that you arrive 15 minutes prior to your class time to get checked in.
Climbing Clubs
Climbing Clubs are for those who wish to learn the sport of rock climbing as a recreational pursuit or in combination with another sport. As the climber progresses in ability, the amount of climbing-specific coaching increases to allow climbers to progress and achieve their goals. The levels (Level 1, Level 2, and Level 3) are separated according to skill with age-based offerings in levels, as enrollment allows.
Level 1: Start Here
Level 1 is discovering the foundation in the sport of climbing. The participant begins their 5.Life journey through exploration of their environment, movement, and developmental benchmarks and baseline physical and mental abilities.
Membership included while in programming.
Offering: Once a week for 4 weeks (3-4 yr old) or 8 weeks (5+ year old)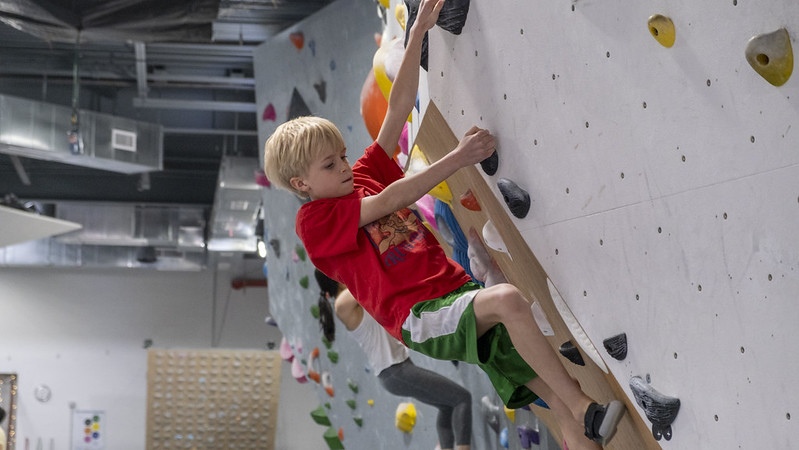 Level 1: How to Enroll
**Membership Included**
Step 1: Find the level 1 class that works best for you, here

Step 2: Click on the level 1 day and time of the class

Step 3: Click "Information and Dates" to complete enrollment

Step 4: Finalize membership by completing the Youth Membership Form

*may be moved based on coaches recommendation after the first class

** Total cost of sign-up includes monthly tuition, monthly membership, and a one-time initiation fee.
 The tuition rate covers one tuition cycle of consecutive classes. Newly registered climbers begin the first week of the month. 
How to Enroll For Level 2 & 3
Coaches recommendation or try-out. Email our youth program for additional questions.
Level 2
Level 2 is developing the blueprint/support structure to the sport of climbing. The climber continues their exploration in pursuit of independence, social relationship, and choice of pathway.
Coaches Recommendation to participate.
Level 3
Level 3 and Competitive minded climbers develop and diversify their 5.Life toolbox. The climber is mentored and becoming an ambassador to the sport of climbing. The climber explores goals and competency through performance benchmarks. These climbers have the option to compete.
Coaches recommendation to participate.
Location 
614 929-6277
512 Maier Place
Columbus, OH 43215