We believe climbing is for everyone and we provide opportunities for people of all abilities to climb with us.
Looking to experience the joys, benefits, and challenges of rock climbing? Join us for our next adaptive climbing clinic! Designed to offer adaptive climbing opportunities to any individual with a disability or exceptionality, these events are $8 and open to the community.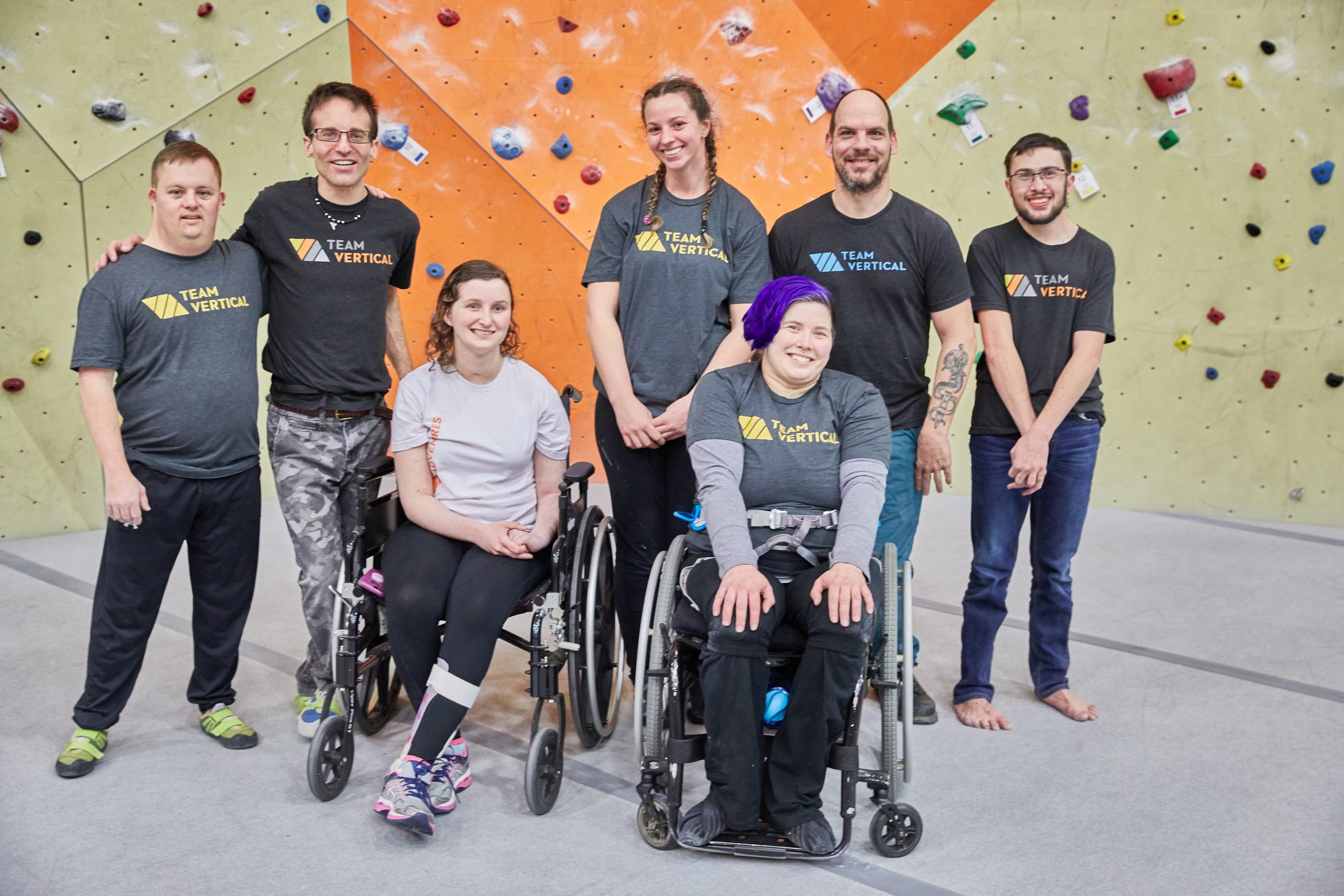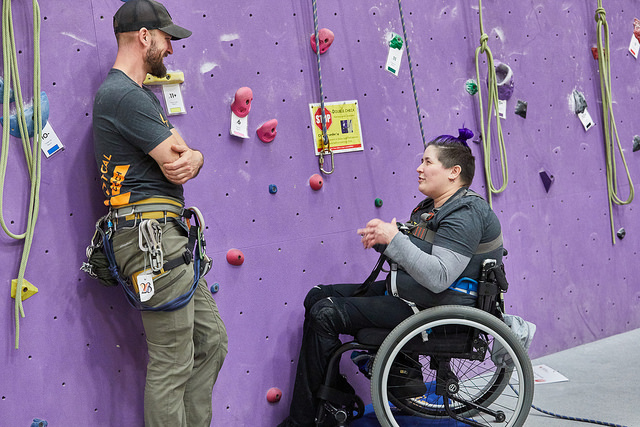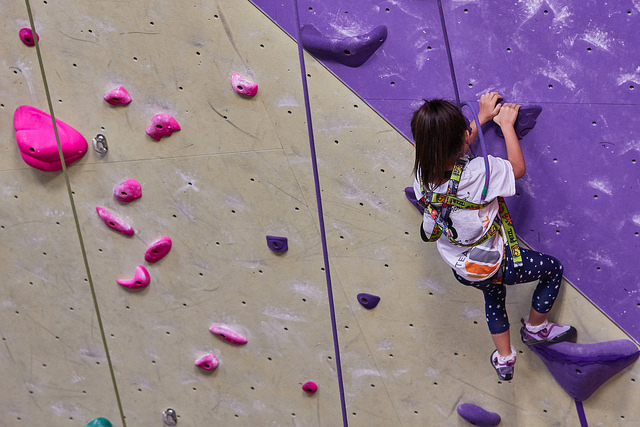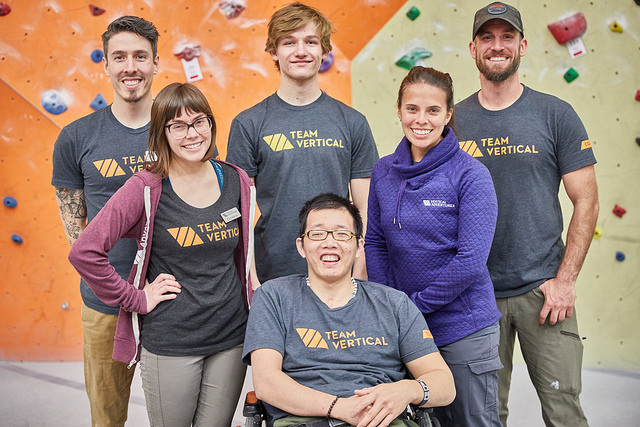 Intro to Adaptive Climbing
Climbing is inherently an adaptive sport, we all have different strengths and styles. Learn top rope and bouldering skills at your own pace while enjoying the physical and mental challenge of rock climbing.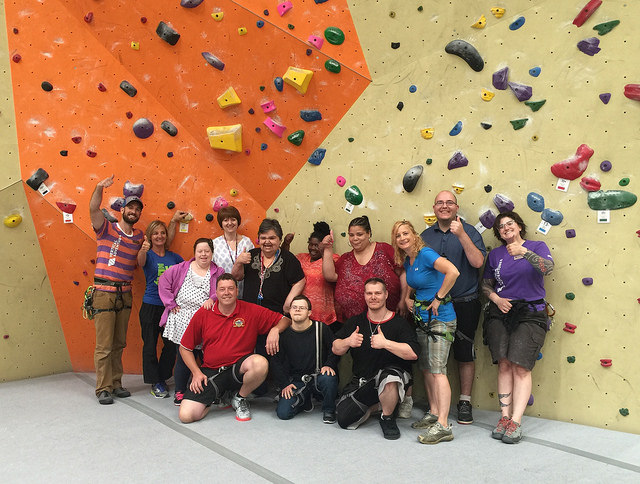 If you have a group or class looking for a private climbing experience, please complete the contact form below. Our amazing staff provide belay support, easy-seat climbing access, and overall cheer to make each event memorable and fun!