Learn the basics of climbing and managing the rope. Includes a FREE 2-week pass to the gym to flex your new skills.
So you got all the way up, now what? Learn how to set up and rappel from our in-house platform and put that fear of heights to rest.
This two-part class will set you up with all the skills you need to efficiently clip, climb, and catch on the lead wall.
This three-part workshop is for climbers of all abilities. Learn basic, intermediate, and advanced physical and mental techniques for climbing, with plenty of opportunity to practice under the skilled eye of your instructor. All instruction and practice will take place in one of our bouldering areas. This enables our instructors to provide in-the-moment feedback and suggestions while you're climbing. 
Movement Workshop will be held at our Training Center location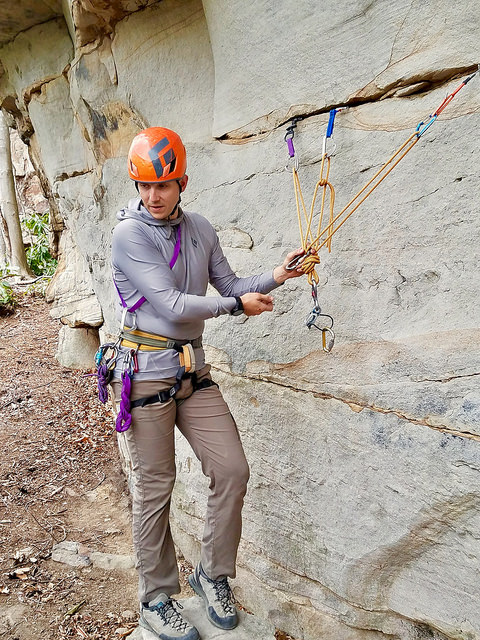 Looking to get outside and climb on real rock? We partner with Capstone Wilderness Guides to offer guiding services and outdoor climbing instruction to help take your skills to the next level.
Red River Gorge, KY
Seneca Rocks, WV
New River Gorge, WV
Hocking Hills, OH
Mad River Gorge, OH