Family-owned and operated since 1994, we exist to serve and grow the local climbing community. We are passionate about the sport of rock climbing, offering programming for all ages and experience levels, and we look forward to helping you take your fitness to new heights. 
Visit any of our three central Ohio facilities for an incredible experience and get on the wall today.
Day Pass
10 Punch Pass
Auto Pay Membership**
Prepaid Annual
* Full-time student status verified.
** One-time set up fee of $39. Auto Pay memberships are tied to a bank account or credit card and are charged on the 5th of each month.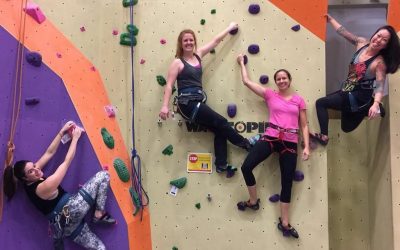 Making new friends is a skill we often emphasize with our children. But making friends as an adult? Not discussed nearly as much. When I moved to Ohio three years ago, I left my wonderfully supportive climbing community in Pennsylvania, and found myself at a brand new...
read more
614 888-8393
6513 Kingsmill Court
Columbus, OH 43229