We're a rock climbing gym looking for welcome desk staff, but what we really want are people who recognize that the right experience could change a life for the better. You will be the face of our entire organization and you will be working in a team-centered environment working constantly to improve and grow.
Must be 18 years of age or older. Must be able to work well as a team, have good customer service skills, and a solid work ethic. No experience necessary, however preferred. We're willing to provide all necessary training; we just need someone that's willing and eager to learn. Work 10-20 hours a week, night and weekend avalabilty a must. 
Carrie and Alexis built Vertical Adventures with their own two hands and opened in 1994. By 2012 the climbing industry had transformed from a fringe hobby to the new trend in sports and fitness. Enter Vanessa, Matt, and Mardi to help expand the community and develop a more modern climbing facility. In 2014, Vertical Adventures opened in a new location featuring 16,000 square feet of climbing terrain and areas for fitness and retail. The original location was transformed into a dedicated youth training space. Our urban bouldering facility, Chambers, opened in 2018. As opportunities abound, the team decided to launch 5.Life, the administrative engine of the corporation. Each gym continues to use its own name and tailors programming to each community under the 5.Life parent company.
Carrie and Alexis Roccos opened the first Vertical Adventures gym in 1994, they were creating a space for themselves and other local climbers to train and get together in between weekend trips to the local crags. They had no idea that what started as a fringe sport would grow to be in the Olympics. For knowing that they played a part in the growth of the central Ohio climbing community and climbing in general is humbling and so very exciting at the same time. Their favorite memories are those that include their kids and their climbing family. And while Vertical Adventures has grown, we will always stay true to the family values and love that started it all.
It all started when Carrie and Alexis moved to Columbus, OH from the East Coast. They were big Gunks climbers and soon learned there was a vibrant Midwest community with a need for some indoor climbing action. With the help of some friends (mostly other climbers) they hand-built Vertical Adventures and opened in 1994.  
In 2012 they saw a growth spurt in their youth program and brought in Vanessa. She helped develop and implement a curriculum to keep the kids learning, growing, and climbing, while still maintaining a fully operational gym.  
As the community continued to expand, Carrie and Alexis realized there was a significant need for more space. Enter Matt and Mardi. Their kids were competitive climbers with Team Vertical and they saw the potential of the sport. They seized the opportunity to work together to help modernize and grow Vertical Adventures. 
After much searching, the team decided the best location for the new facility was just down the street. They broke ground on the Kingsmill Court location and teamed up with Walltopia to create a world-class climbing gym featuring 16,000 square feet of climbing wall with terrain for lead climbing, top ropes, bouldering, and areas for fitness and retail.  
Vertical Adventures opened at the new location in late 2014 and the original spot was transformed into a youth-training facility in early 2015: The Training Center. The affectionately titled Monkey Room for toddler and pre-school climbers was added and the facility became the home of Team Vertical, our competitive youth climbing team, as well as all of our youth programming.  
In 2018 we entered the urban climbing environment with Chambers, a bouldering facility in Grandview. Building a customized space from the ground up took some time but the bouldering and training space was well worth the wait. Plus, it hosts the ONLY Tension Board in Ohio.  
With three locations now operating in Central Ohio and the potential for more growth outside the state, the team decided to launch 5.Life, the administrative engine of the corporation. Each gym continues to use its own name and tailors programming to each community under the 5.Life parent company. As the sport grows and changes, 5.Life is honored to stay committed to our core values and provide the best rock climbing experience around.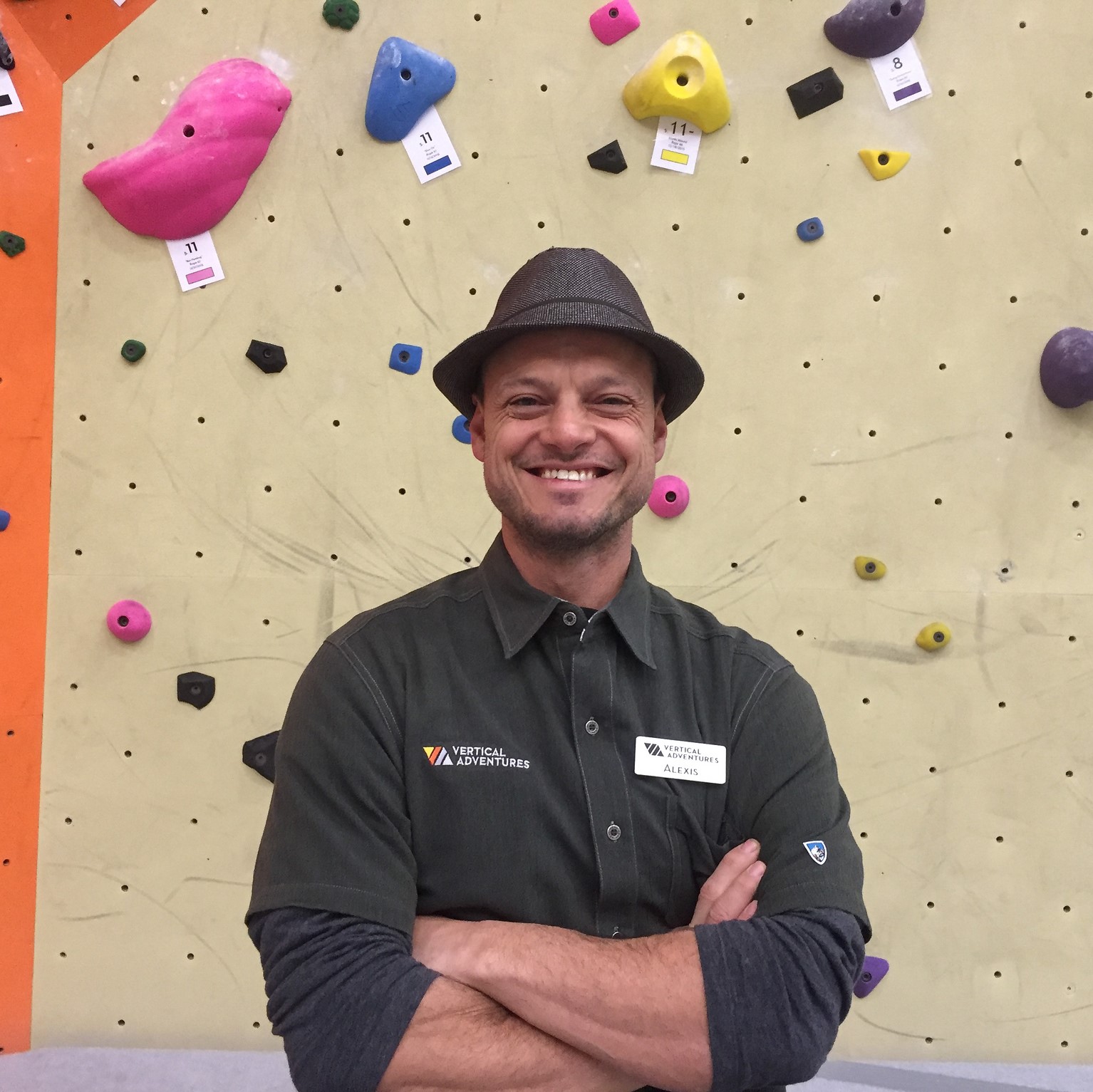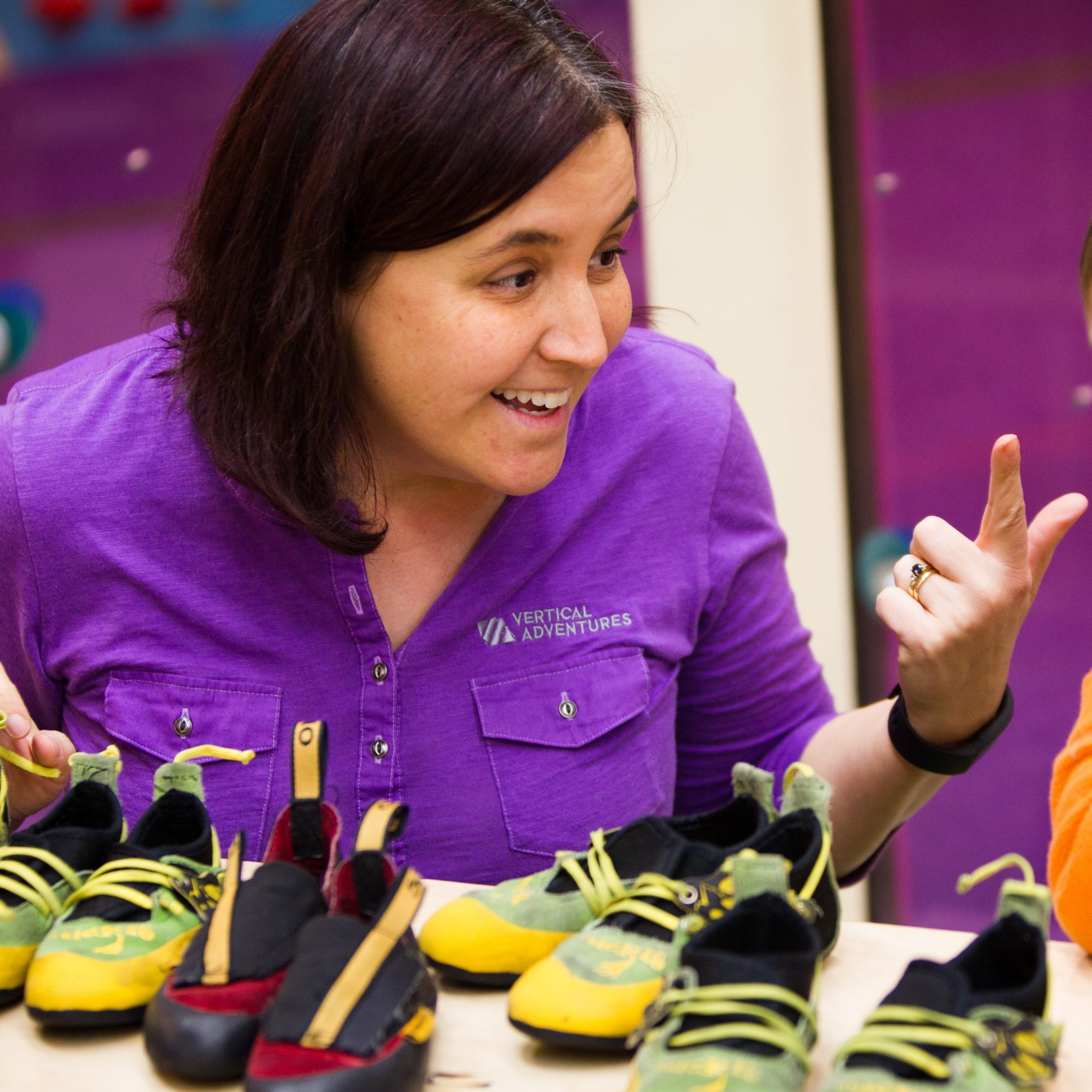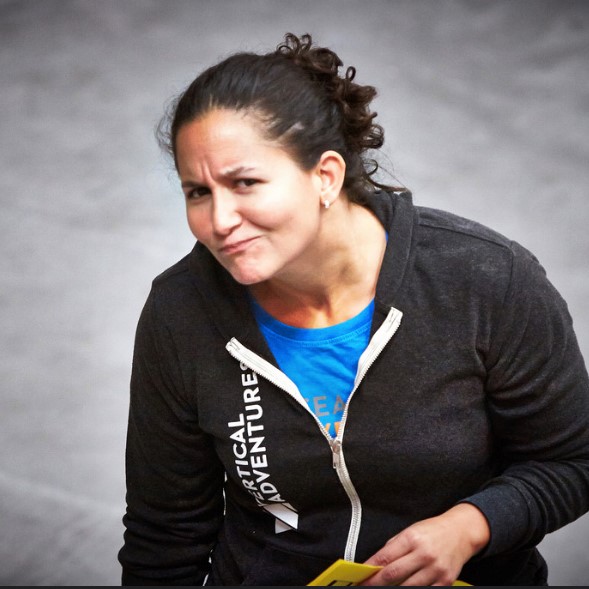 Vanessa Brias
Vice President of Operations