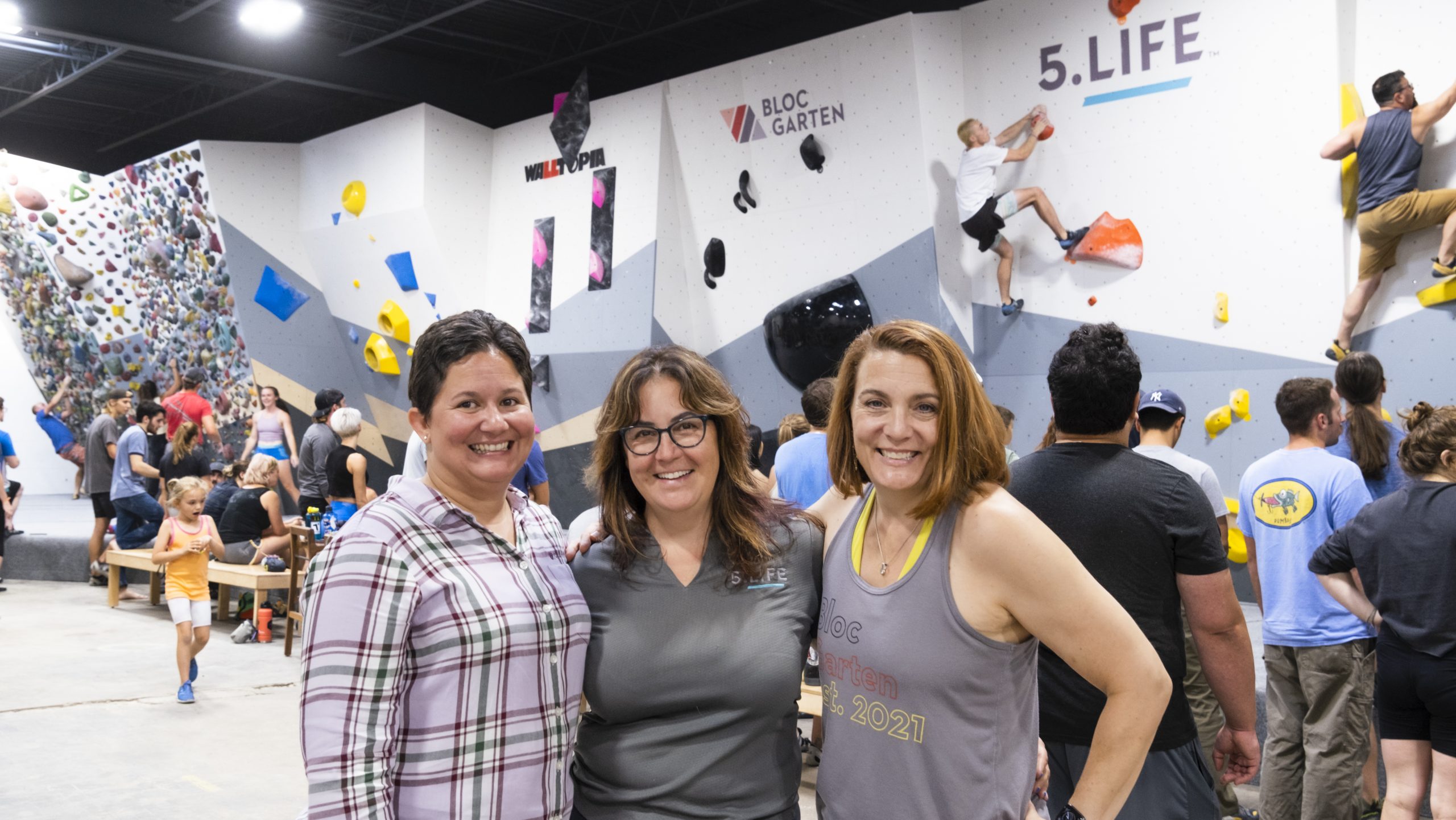 Left to right: Vanessa Brias, Carrie Roccos, Mardi Roberts
Creating More Diversity in Our Climbing Community
Author: Steve Wartenberg steve.wartenberg@gmail.com
Mardi Roberts attended an event for the owners of multiple indoor rock-climbing gyms during the recent 2022 Climbing Wall Association (CWA) Summit in Salt Lake City. "I walked in and said, 'wow, there aren't very many other women here,'" said Roberts, one of the owners of 5.Life, the family-run, parent company of Vertical Adventures, Bloc Garten, Chambers and Climb Nittany.
5.Life is owned by Mardi and Matt Roberts, and Carrie and Alexis Roccos. In an anomaly in the fast-growing, male-dominated world of indoor rock climbing facilities, three women now lead 5.Life after a recent leadership reshuffling: Carrie Roccos was named Chairperson of the Board, Roberts is the new CEO and President, Vanessa Brias is now Chief Operating Officer. The three call themselves the Climbing Queens, a well-deserved title as all three women love to climb and introduce others to the sport they love.
"I know of only a couple other indoor climbing gyms that are run by women at the top management level," said Roccos, who opened the first 5.Life indoor facility (the original Vertical Adventures location) in 1994 with her husband. The Roberts became co-owners and partners in 2013.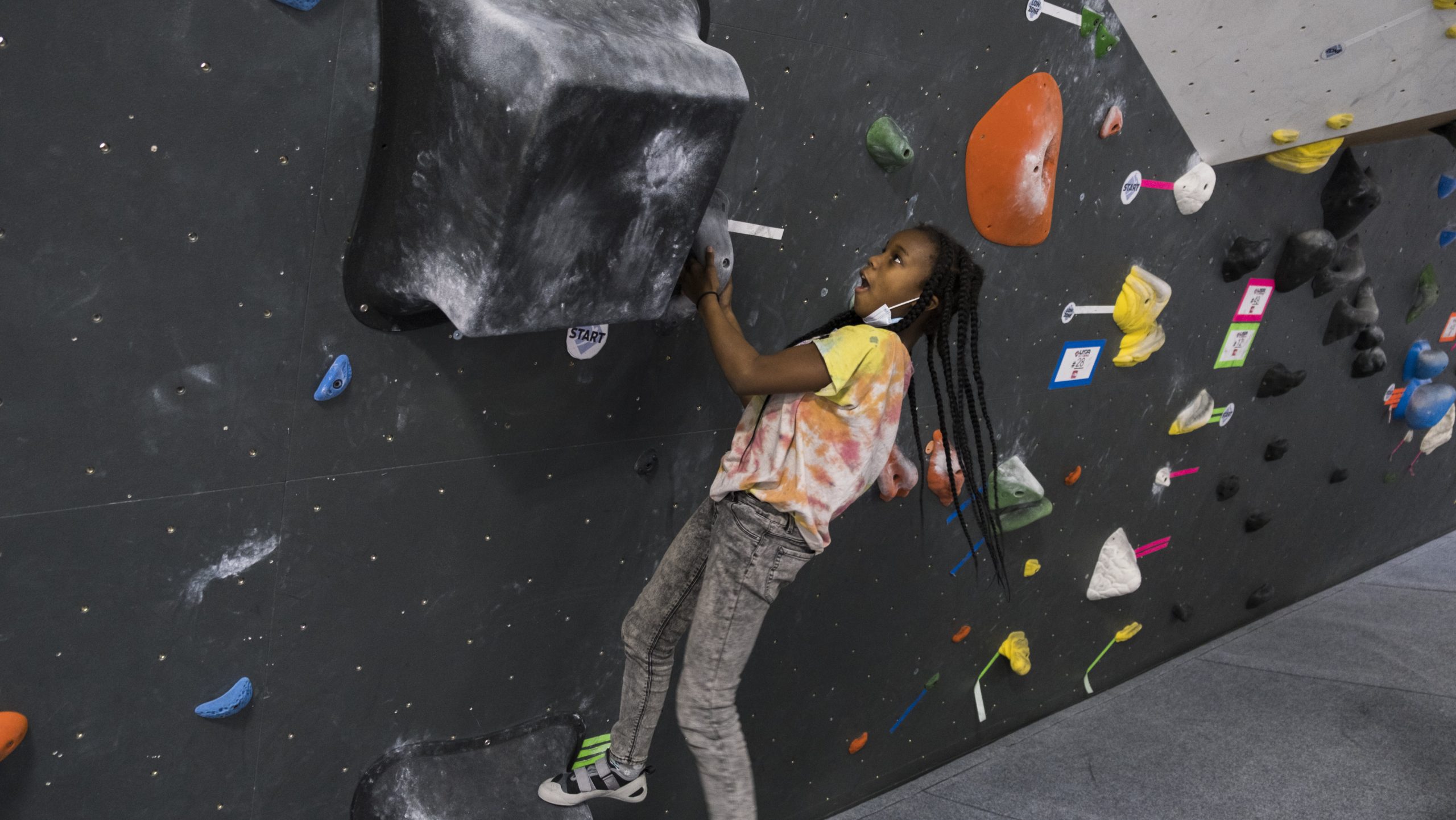 A Changing World
The Climbing Queens have several goals they are determined to accomplish in the next few years. They will continue to utilize the best business, coaching and safety practices to maintain a welcoming environment for all their employees and athletes. They're also determined to increase the number of girls and women, people of color and members of underserved populations who participate in the sport they love.
"The world is changing," Roberts said. "Our focus over the next few years is to dig into the issues of empowering women; the question of diversity, equity and inclusion; and how we can best reach out to and include members of the BIPOC/AAPI and LGBTQ communities. How can we reimagine our business in such a way that it isn't just for the select few?"
"It's extremely important to share our love of climbing with an even wider community," Brias added.
It's important, Roberts added, because climbing enriches the lives of those who learn how to scale walls and overcome the challenges they face as they climb. "We hear over and over from people about how climbing changed their lives," Roberts said, adding the sport teaches people problem solving, overcoming adversity and determination. And then, there's that adrenaline-filled sense of accomplishment upon overcoming these challenges and reaching the top.
"I love watching kids problem solve," Roccos said. "I love watching kids overcome obstacles and learn new things and figure out how their bodies work."
Diverse Programming
Roberts, Roccos and Brias have created several programs to introduce a wide range of people to climbing:
*A series of seven, monthly Community Days (with discounted prices):
LGBTQIA+ Day, the 4th Sunday of the month
BIPOC/AAPI Day, the second Sunday
Stone Masters Day (people 50-and-older), the first Monday
High School Night, the third Monday
Wonder Woman Day, the 4th Wednesday
Family Day, the first Friday
College Day the third Friday
*The Bloc Garten bouldering gym has hosted visits from the attendees of a summer camp run by Central Community House, a nonprofit community center located near the facility in downtown Columbus.
*Now relaunched, 5.Life has provided opportunities for the adaptive community, which includes people with physical and mental challenges who utilize special equipment to ski, ride bicycles – and climb. The COVID-19 pandemic put a temporary halt to these programs at 5.Life. "We're working now to bring that back," Brias said.
The success of the initial Community Days has encouraged Roccos to think about ways to do even more. "It's so exciting to see kids and teens and adults come in and get a taste of climbing," she said. "Now, we're thinking about how we can offer scholarships or discounts to get even more kids involved and into our classes."
Stay tuned for news on even more opportunities and programs …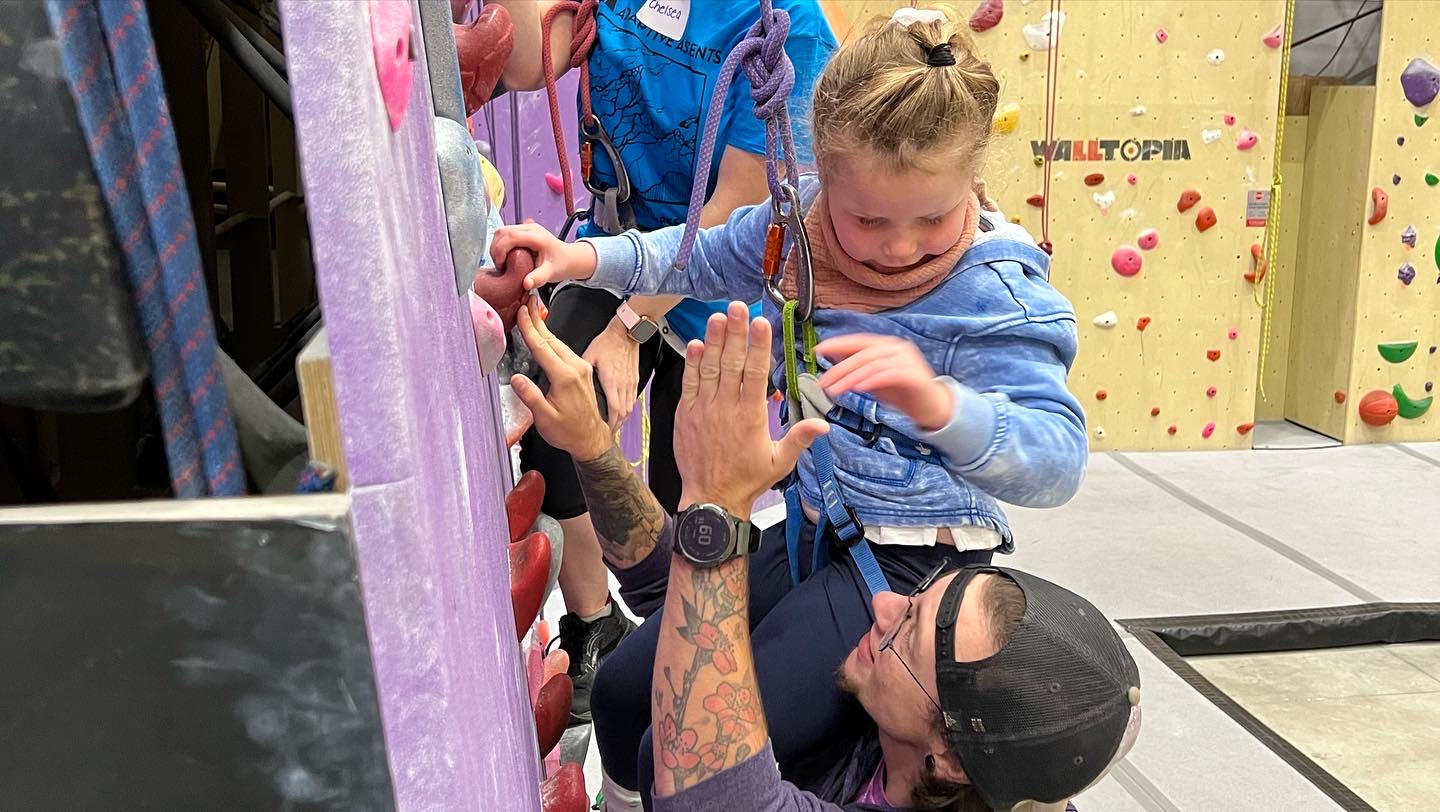 Adaptive Ascents gives climbers of all abilities the opportunity to climb. Hosted at Vertical Adventures.