Climbing Groups
You want to climb, your friends want to climb, we want to help.
Take the stress out of organizing with our Climbing Groups. Our knowledgeable and stoked team is ready to elevate your event. Come explore and enjoy our gym with the ease of your very own belayer. Let us elevate your special occasion and make it a (literal) highpoint of the year!
With a variety of climbing styles and hundreds of routes, you're sure to get tired before you'd ever get bored.
This program is suitable for visitors 8-80 of all experience levels and we'll provide harnesses and instruction. Climbing shoes may be arranged for group at an additional cost.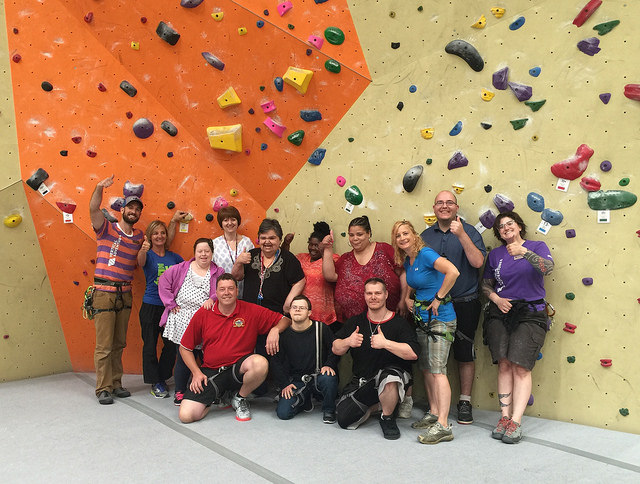 Your reservation includes an area where you are welcome to enjoy your own food, drinks, and gifts.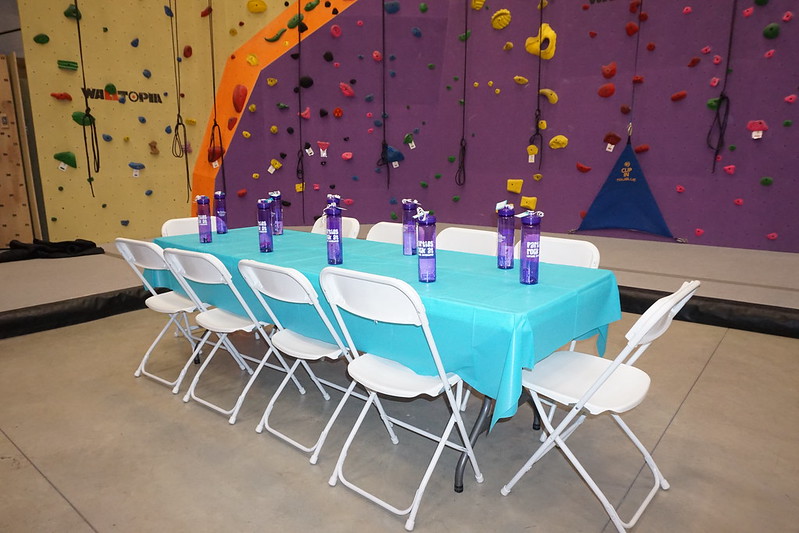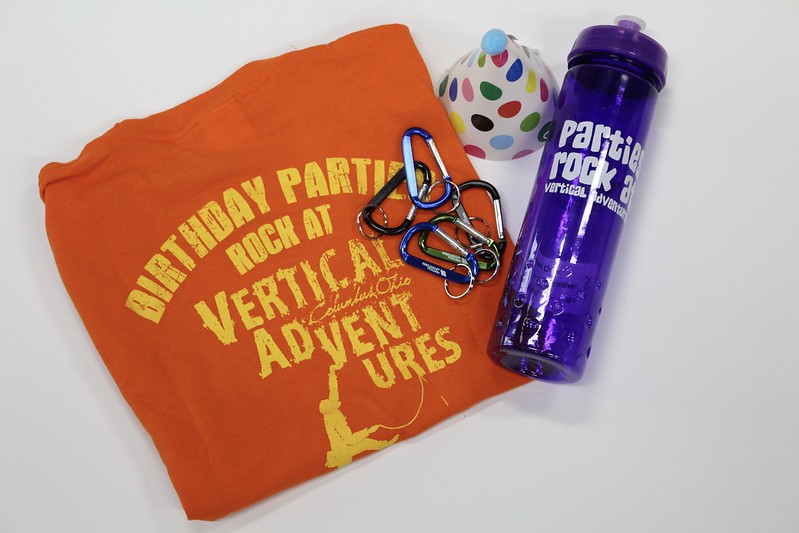 Offerings:
Sunday 3:30 – 5:00 PM & Saturday 4:30 – 6:00PM
Price: 
1- 10 Climbers $350
11-15 Climbers $500
16-20 Climbers $650
Add party favors:
Parties Rock at VA Tshirt $10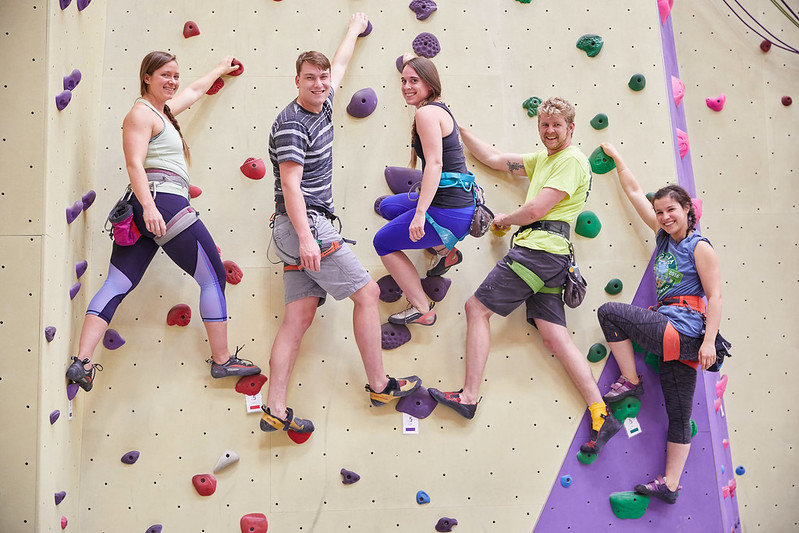 Vertical Adventures currently offers lock-ins for groups looking for a unique activity. Our lock-in program is a great way to provide your group with a chance to build problem-solving abilities and really get to know each other. The lock-in rate includes climbing, harness rentals and instruction for all participants. You are welcome to bring food and drinks.
Lock-ins typically begin at 10 PM. Instruction and climbing are from 10 PM–2 AM. Climbing will stop at 2 AM
Reservations must be made 2 weeks in advance. A non-refundable $100.00 deposit will hold your party time.
Please reach out with any questions. Email Us
Duration: 10 PM–8 AM
Cost:
$500 (up to 15 climbers)
$25 per additional climber over 15
Add On's
Rope Swing $75
614 888-8393
6513 Kingsmill Court
Columbus, OH 43229
Monday, Wednesday, Friday  11 AM- 10 PM
Tuesday & Thursday 7 AM - 10 PM
Saturday 9 AM - 8 PM
Sunday 11 AM - 6 PM