Take a class
Discover | Develop | Diversify
Discover – Helping Everyone Climb
Discover the indoor sport of climbing. We are here to help you through the first steps of your 5.Life journey. Here you will learn foundational skills needed to navigate indoor climbing.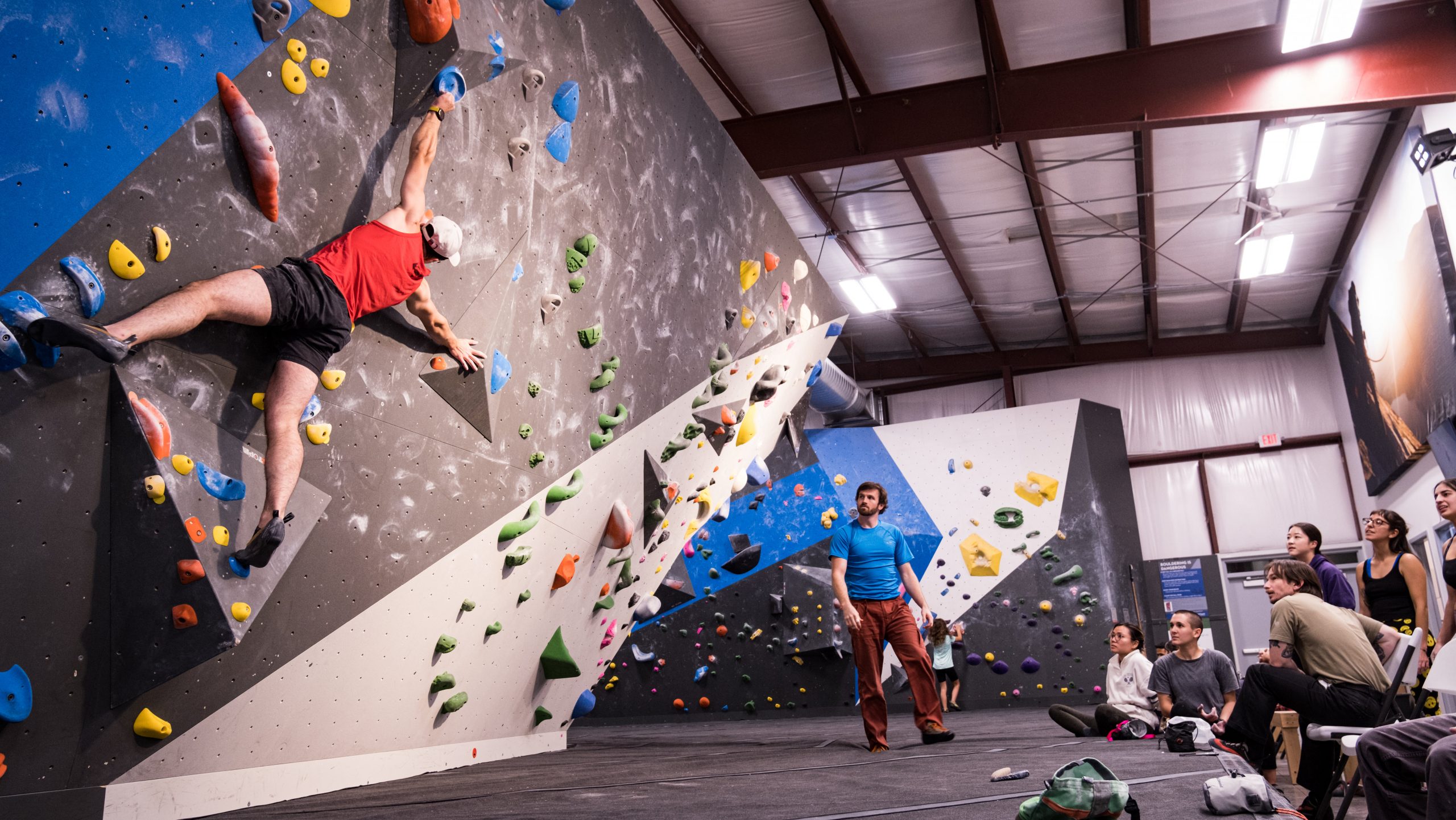 Discover Climbing 
The perfect place to start your climbing journey. Designed for people with little or no climbing experience, this 45-minute course teaches the skills needed to climb independently at our facility and is a great first-time climbing experience. Walk-ins welcome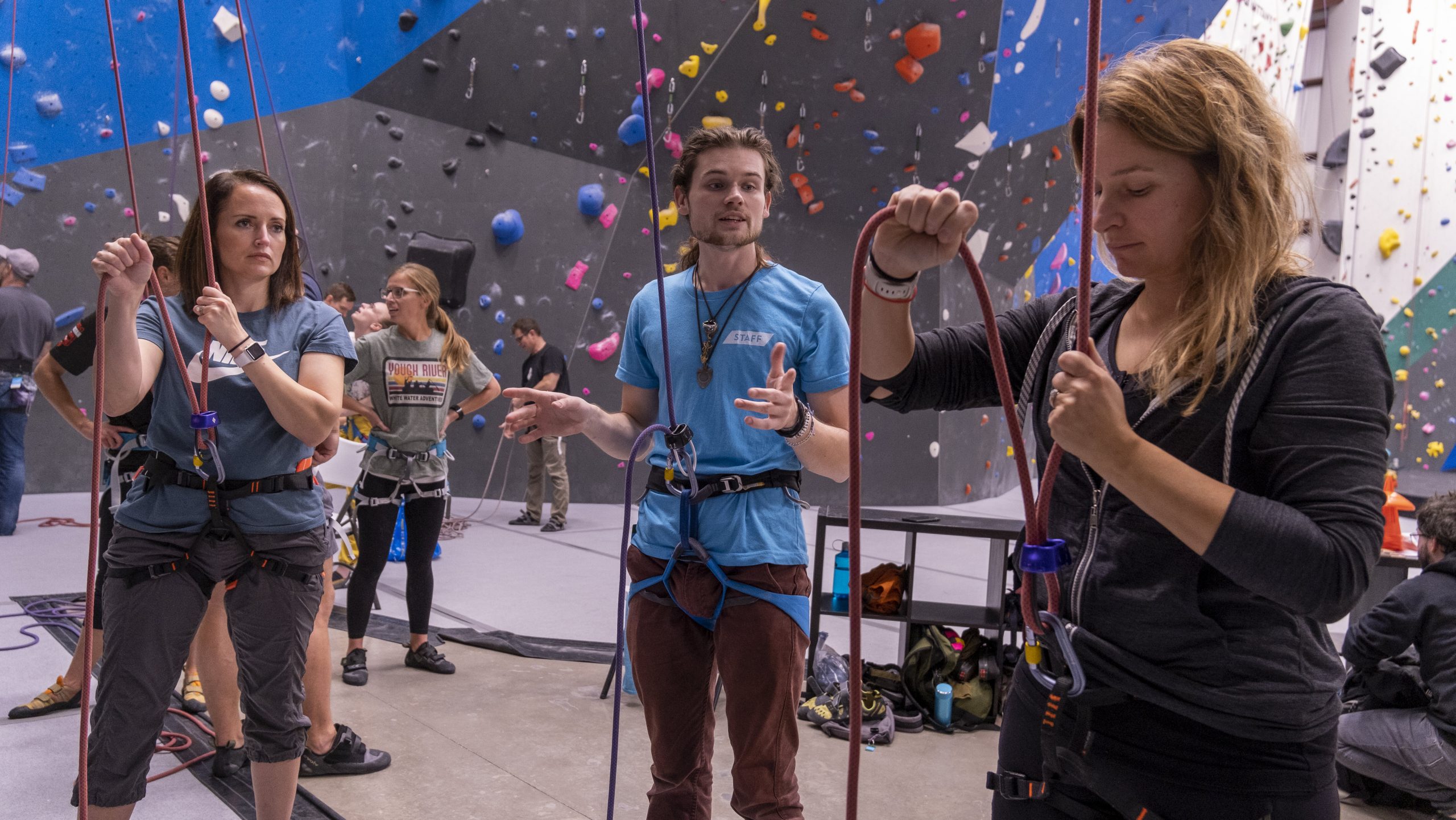 Discover Sport Climbing
Discover the basics of knot tying and belay technique in this fun 90-minute community class. Created for those new to climbing to become self-sufficient in the gym.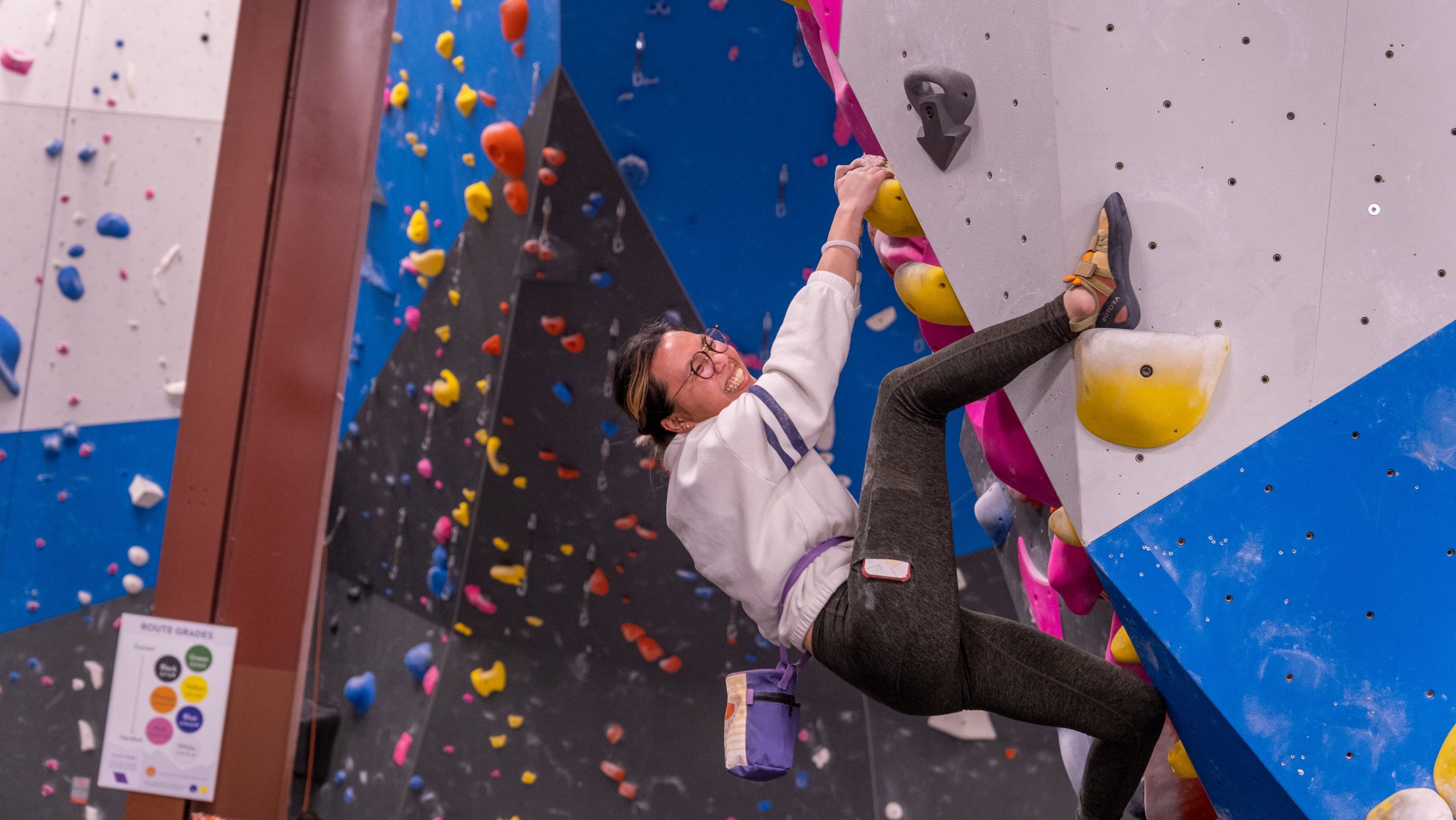 Discover FUNdamentals
Discover climbing FUNdamentals – Foundation, Understanding and Nurturing – in this 90-min community class. At the end you will have more confidence in climbing movement.
Develop – Mentoring Your Climbing
Develop upon your exploration of climbing by building your toolbox, deepening your skills, and defining your growth as a climber.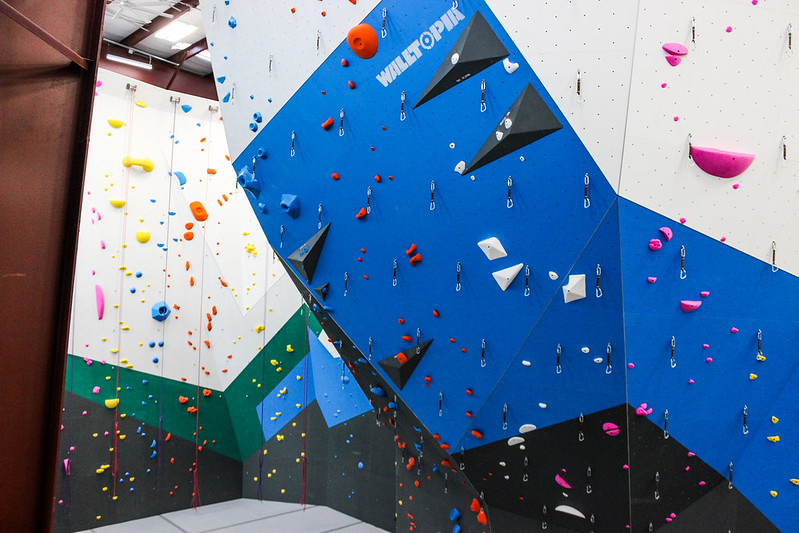 Develop Introduction to Lead Climbing
In our Develop Introduction to Lead Class, you will learn the proper lead belay technique as well as best practices for clipping, rope management, and falling. Upon successful completion of this class, you will be prepared with the knowledge and skills needed to earn your Legit tag.
Classes meet for two, two-hour sessions, with full access to our Practice Lead sessions offered on Friday at 6:30PM.
Private Coaching
If you want to take your climbing to the next level in a personalized setting, a private coaching session is for you. Our coaches will work with you from any level and help you take your climbing to new heights.
Member Cost: $60/hour per person
Non-Member Cost: $85/hour per person
Schedule your Private Coaching today by contacting Mark.
4 Week Custom Coaching
Start your journey with a FREE Climbing Assessment. This will help your coach assess where you are at and create a custom, 4 week plan. Customer Coaching includes two private coaching sessions.
Member Cost: $160
Non-Member Cost: $185/per person
Schedule your Private Coaching today by contacting Mark.
814 308-0230
328 Discovery Drive
Boalsburg, PA 16827
Monday, Wednesday & Friday 3PM-10PM
Tuesday & Thursday 12PM-10PM
Saturday & Sunday 9AM - 6PM
All Holiday Hours